Perfected for the road ahead
Start with the most highly evolved aerodynamic long-haul tractor Kenworth has ever engineered. Optimize the powertrain with an efficient, fully-integrated solution from PACCAR. Incorporate easier-to-service, longer-lived components for maximum uptime. Add smart technology that makes driving more intuitive, safer, less fatiguing. And include a world-class cabin reminiscent of the finest automobiles. Welcome to the Kenworth T680.


PROFIT-TUNED PERFORMANCE
The sleek new exterior of the T680 incorporates innovative aerodynamic design features meant to squeeze every possible mile from every gallon. Offering you up to 7 percent in fuel savings* from day one.
*Based on similarly spec'd T680 classic model. Fuel savings dependent on spec and application.
---
CUTTING EDGE EXTERIOR STYLING
Wind-cheating features begin up-front with a narrower hood and grille design that cuts neatly through the air. A-pillar turning vanes create less wake next to side windows and smooths airflow around the cab. Integrated front air dams, redesigned chassis fairings, and optional 28-inch side extenders work in tandem to keep airflow tight to the truck. Tandem axle fairings combine with new wind-slick wheel covers to reduce turbulence around the rear wheels and on to the trailer.
FUEL-SAVING INTELLIGENCE
A state-of-the-art, fully-optimized PACCAR powertrain together with innovative technologies such as Predictive Cruise Control, Predictive Neutral Coast and driver shift aids deliver unrivalled fuel-saving performance – automatically.
NEXT GEN EXTERIOR LIGHTING
Headlamp choices:
New best-in-class LED headlamps boost lighting efficiency, offering a wider pattern and whiter lighting for better visibility. Signature LED daytime running lights add a signature Kenworth look.
Halogen headlamps flow with the hood and integrate daytime running lights and an amber turn signal.
New side turn indicators: An unmistakable 17.3"-long LED side turn indicator, mounted to the trailing edge of the hood, increases visibility for surrounding traffic.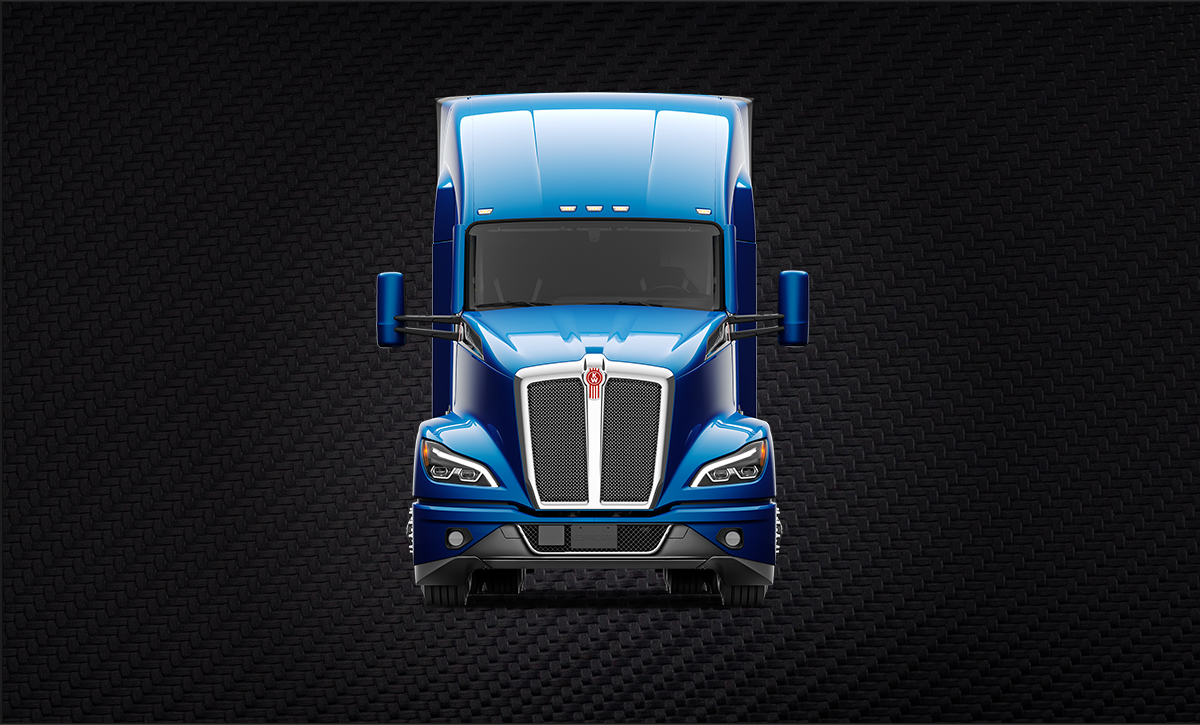 SPECIFICATION
Engine / Powertrain
EPA 2021 PACCAR MX-13 Engine

12.9 Liter
405-510 HP
1,550 - 1,850 lb-ft of Torque

TruckTech+ Remote Diagnostics
TruckTech+ Over-The-Air Update Capable
Exhaust / Aftertreatment
RH Under Fairing DPF/SCR with Horizontal Tailpipe
DEF Tank – 21 Usable Gallons
---
Transmission
PACCAR TX-12 Automated Transmission
Rear Axle
*Please contact your local dealer for more spec information.
Engine / Powertrain
PACCAR MX-11 Engine

10.8 Liter
355-455 HP
1,250 - 1,700 lb-ft of Torque

TruckTech+ Remote Diagnostics
Exhaust / Aftertreatment
RH Under Fairing DPF/SCR with Horizontal Tailpipe
Small Round DEF Tank – 11 Usable Gallons
*Please contact your local dealer for more spec information.
T680 Product Development
Kenworth started the journey by integrating engineering teams, aerodynamic experts and the styling department to push the boundaries of truck design and continued the development by involving over 100 truck drivers to produce the T680.


Driver-optimized Technology
The T680 employs a suite of intelligent technologies designed to elevate the driving experience like never before – offering safer, more intuitive control and a full range of productivity features.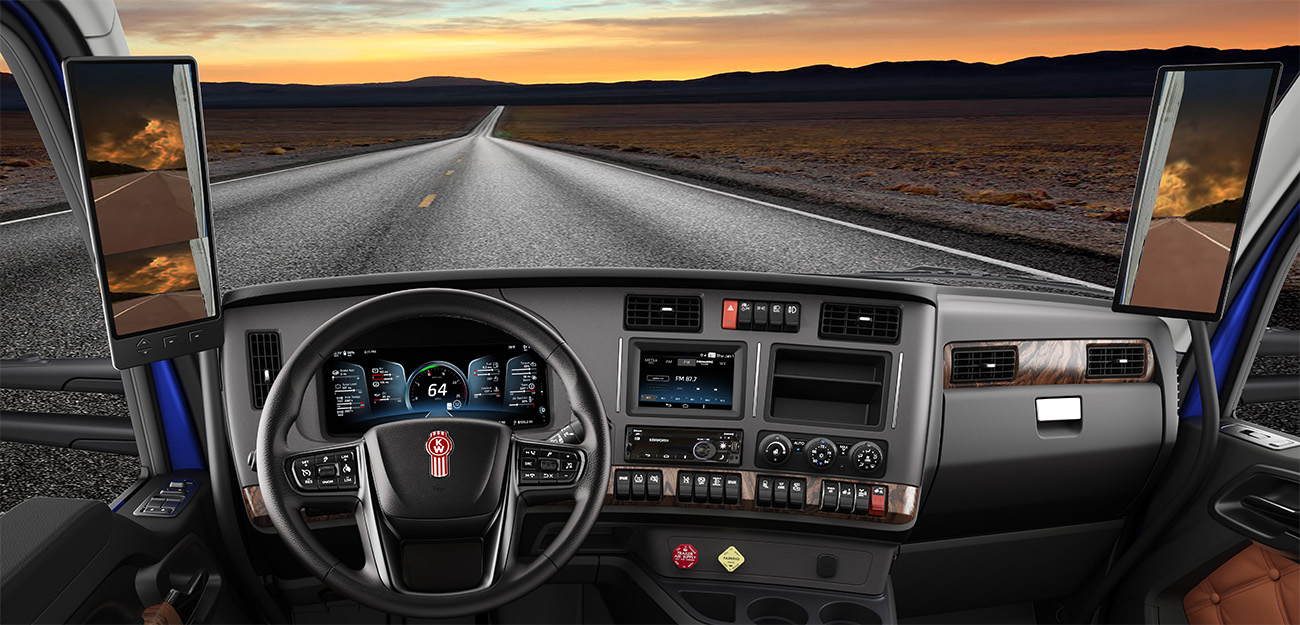 Digital Mirrors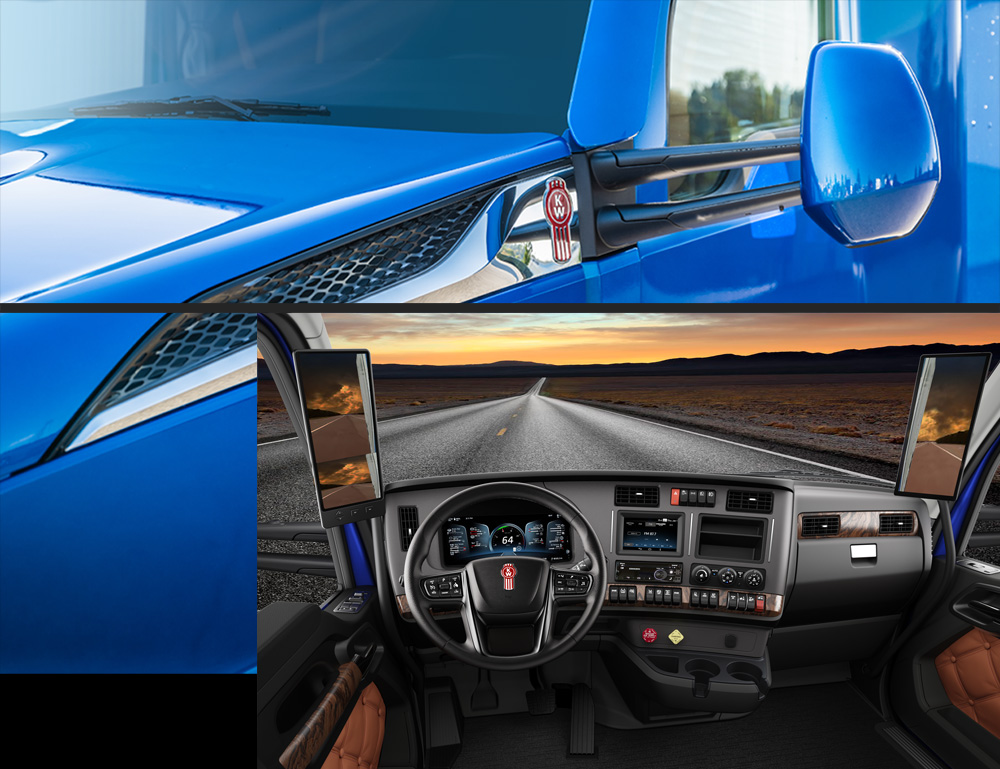 DIGITAL MIRRORS
The new Kenworth Digital Mirror System improves T680 fuel economy by up to 1.5% and enhances driver visibility by providing a clearer and wider view around the truck – during the day, at night, and in inclement weather. The large high-def interior displays put the mirror view image in an easier-to-see position keeping the driver's eyes closer to the road. Technology innovations allow you to track your trailer around a corner or while backing – through any driving environment.


Mirror Features

• Up to 1.5% fuel economy benefit with smaller mirror design • Auto camera defrost under 43°F • Painted or chrome mirror shells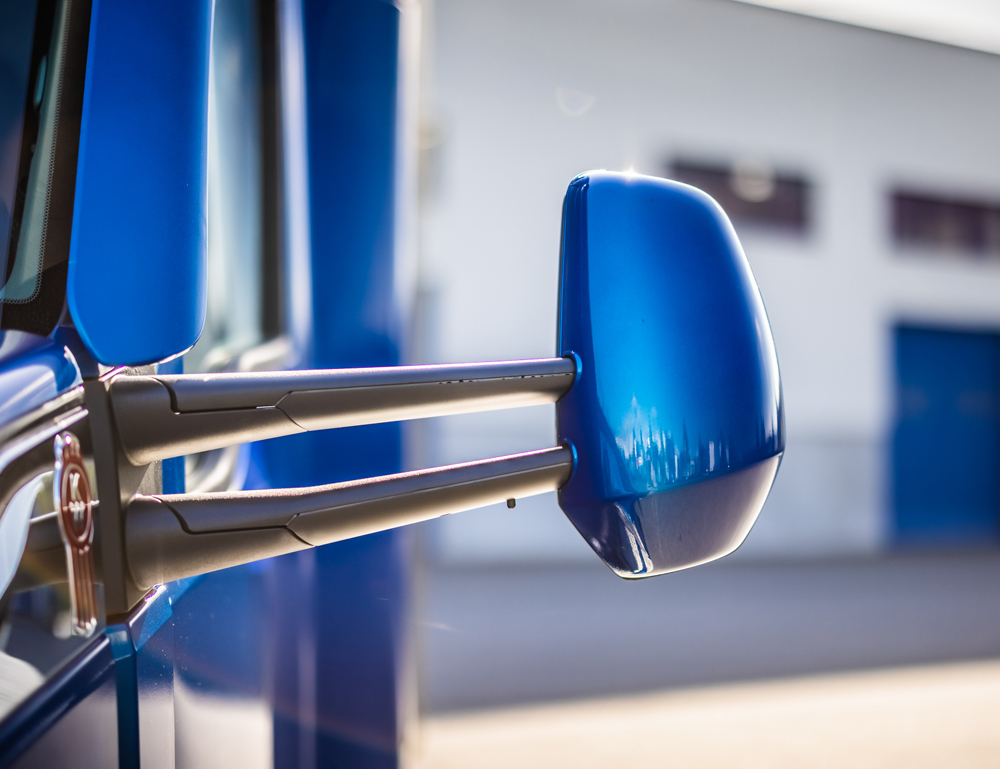 

Mirror Cameras

• Driver Side - Rear view camera • Passenger Side - Separate rear view & lookdown cameras • Infrared sensors to support night vision • Hydrophobic camera lenses repel water, ice and dust ensuring clear view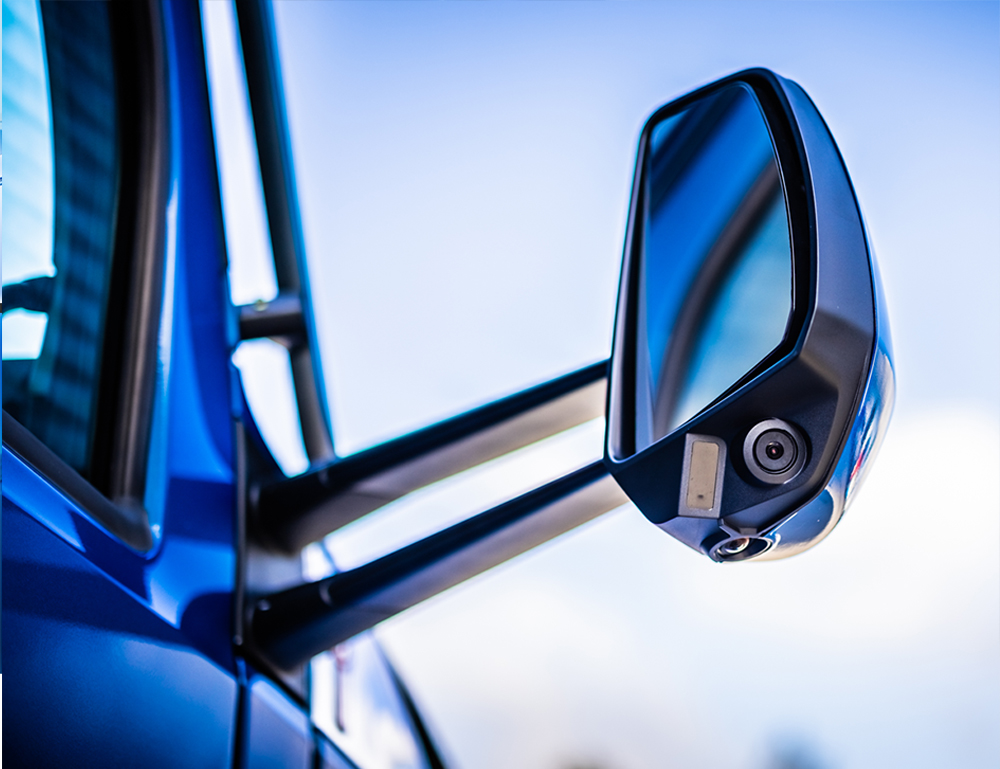 

In-Cab Displays

• High definition displays, 12.3" Driver Side, 15" Passenger Side • Blind spot reduction • Auto adjusting brightness • A-pillar mounting position keeps the driver's eyes closer to the road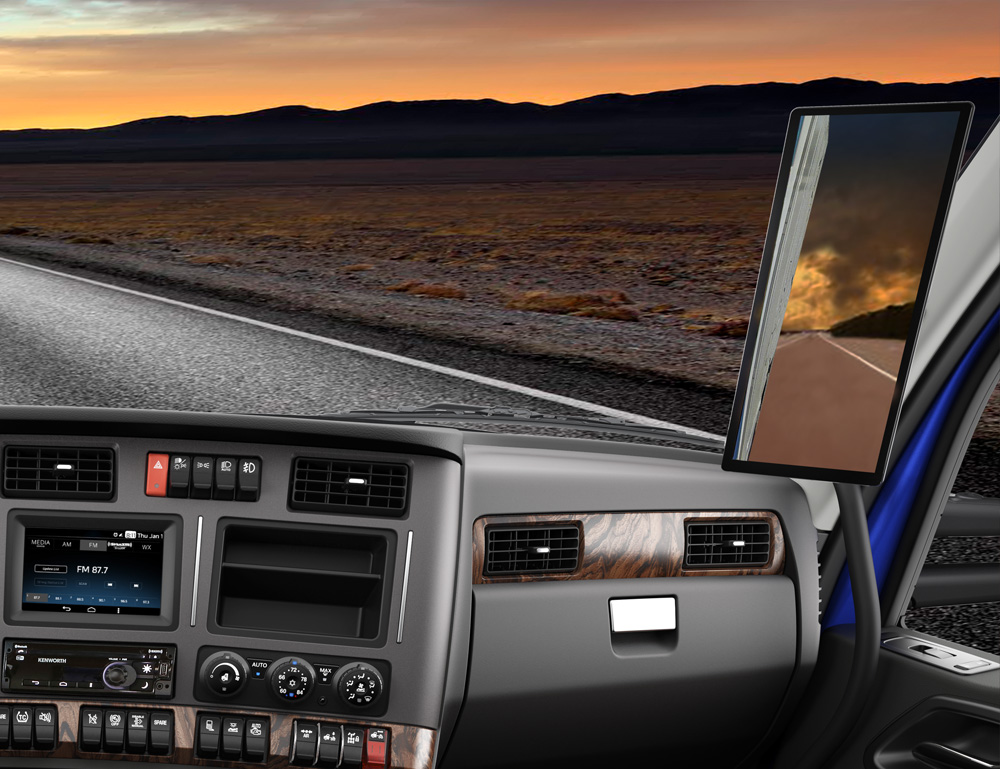 

Vision Enhancements

• Automatic active trailer tracking with end-of-trailer markers • Infrared night vision • Clear inclement weather vision using hydrophobic camera lenses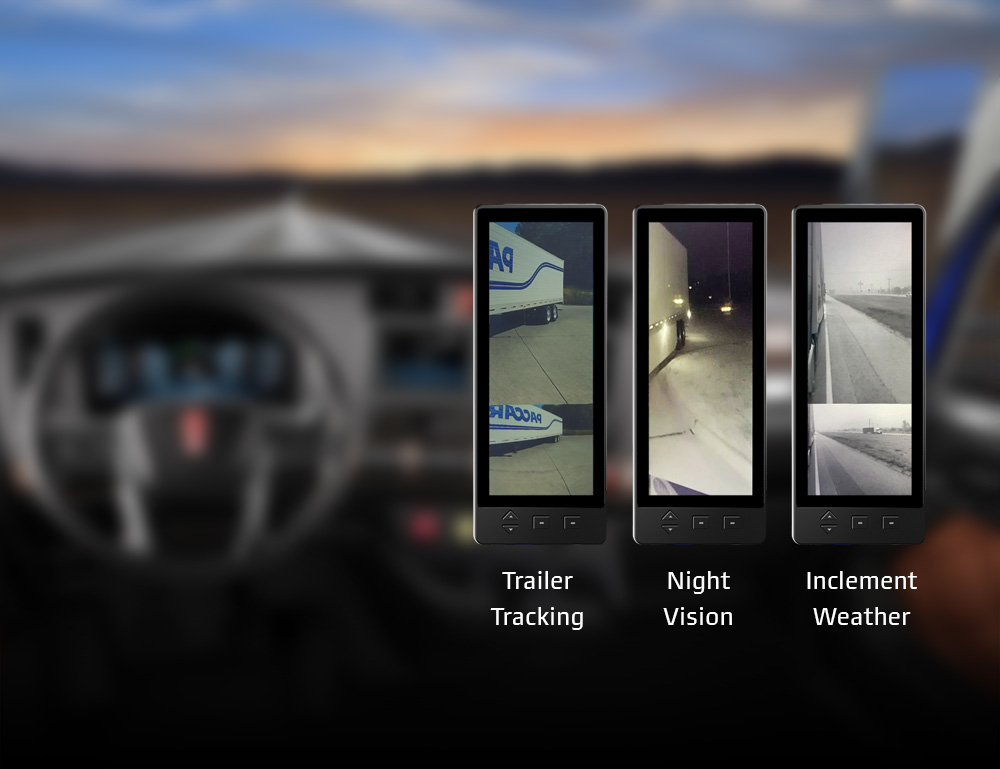 

Display View Options

• Traditional view with rear and convex view • Panoramic view combines rear + convex at full screen size • Expanded view combines panoramic + look-down view (passenger side)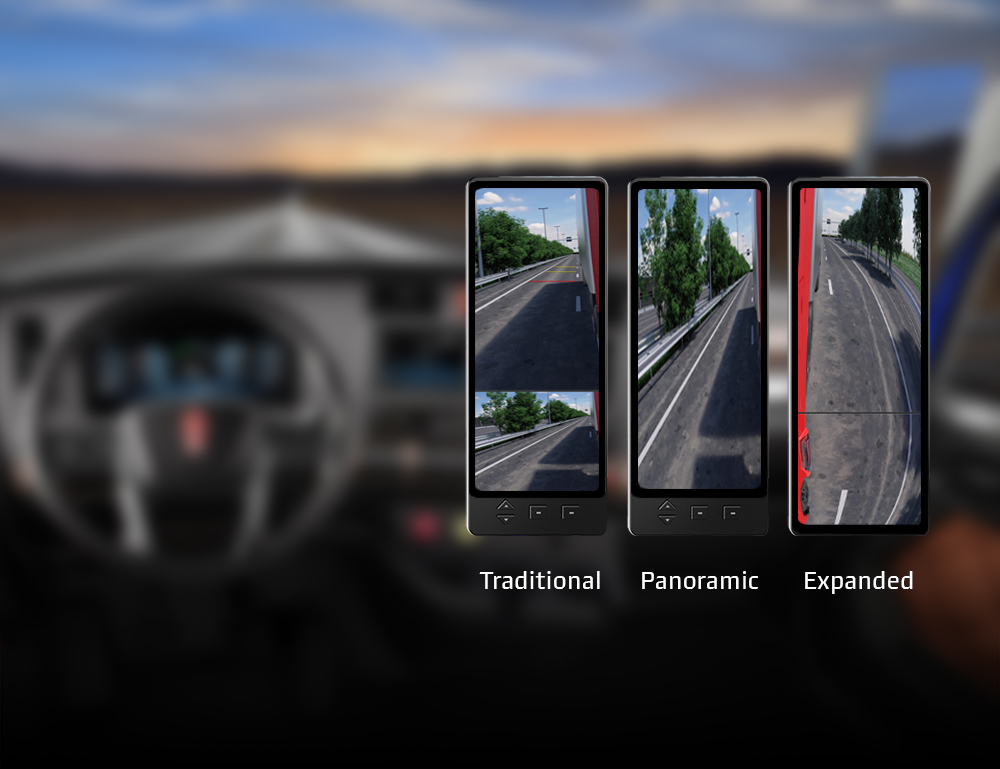 

Door Controls & Display Selector

• Quickly toggle between physical and camera mirror control • Same joystick control for view adjustment • On-monitor menu buttons allow for menu selection and display adjustment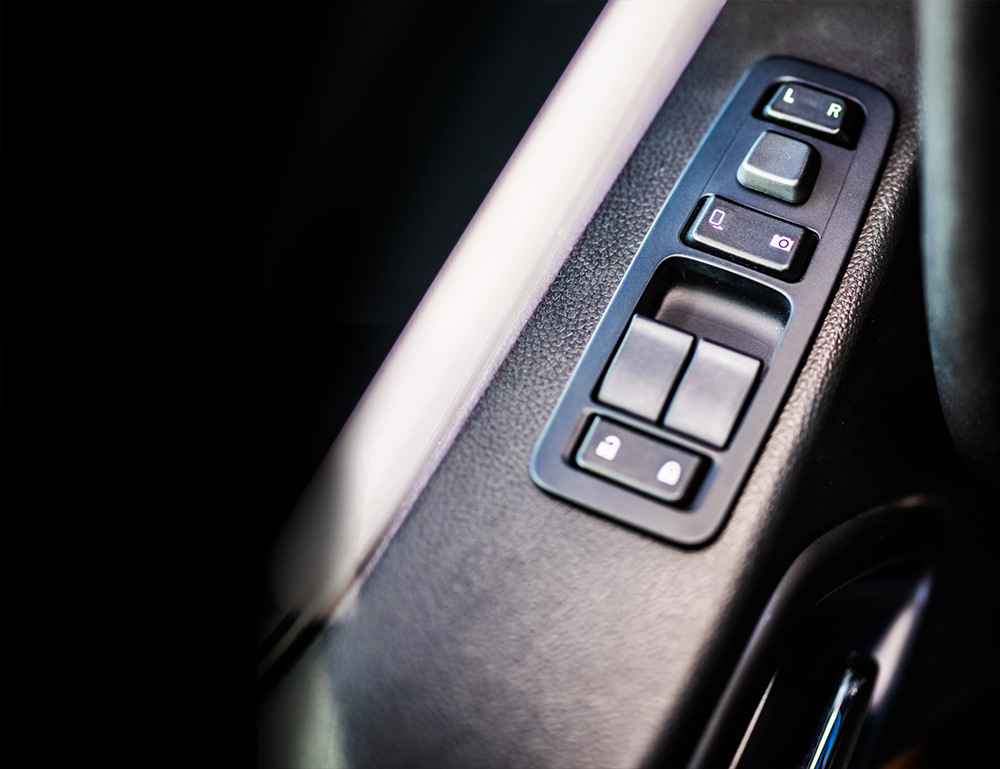 15-inch DIGITAL DISPLAY
An industry-first at this size, the new 15-inch high-definition, fully digital instrumentation, contains all the information a driver needs to operate the truck – configurable for as much or as little content as they want.
NEXT GEN SMARTWHEEL
Places the most important vehicle controls – including Digital Display features – instantly at hand with tactile, eyes-on-the-road function choices.
---
Set Trip Segment
Starts a new segment
Can save up to 26 separate trip segments
Phone & Radio Source
Answer and end phone calls
Change radio source
Adjust volume
Shortcut
Customizable shortcut button
Favorites screen
Digital RPM
Dual speedo (MPH/KPH)
Instrumentation Scroll & Select
Intuitive navigation of the 15" Digital Display
Customizes display layout by moving and placing gauges
Cruise Control
Places Cruise Control at the driver's fingertips
Cruise Control improves overall fuel economy
Headway Adjustment
Adjust adaptive cruise control following distances
Sets Predictive Cruise Control droop and overshoot
Variable Road Speed Limiter
Sets the pedal speed
Ideal for construction zones and other speed restricted driving conditions
Exclusive PACCAR MX-13 and MX-11 feature